Transforming Spaces and Lives with Efficient, Responsible Junk Removal
Understanding Professional Home Junk Removal
Professional home junk removal involves more than just disposing of unwanted items. It is a comprehensive service designed to help homeowners reclaim their living space and peace of mind. Here at Dump Pro, we understand that clutter can accumulate over time, and sometimes, it becomes too overwhelming to handle alone. Our professional junk removal services are designed to assist you in this process, making it more accessible, efficient, and environmentally friendly.
Benefits of Opting for Professional Junk Removal
Choosing a professional service like Dump Pro for your junk removal needs brings multiple benefits. Not only does it save you time and effort, but it also ensures the proper disposal of waste, reducing environmental impact. Additionally, we handle the heavy lifting, which can minimize the risk of injuries. With professional service, you can focus on enjoying your newly decluttered space.
What Items Can Be Removed?
At Dump Pro, we handle a wide range of items – from furniture and appliances to yard waste and construction debris. So we can assist you whether you're clearing out a garage, renovating your home, or removing old items. However, there are certain hazardous materials that we're unable to handle, including certain chemicals and asbestos-containing materials. So it's always best to check with us if you need clarification on a specific item.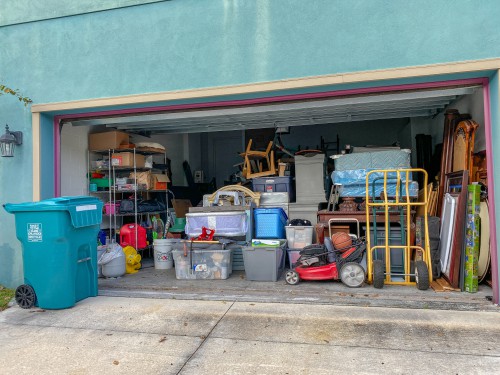 Our Commitment to Eco-Friendly Practices
We're not just about clearing junk but also committed to environmental responsibility. For example, we aim to recycle or donate items to minimize landfill waste. In addition, we adhere to local and federal disposal guidelines to ensure that waste is handled responsibly, safeguarding both our customers and the environment.
The Dump Pro Process: How It Works
Working with Dump Pro is simple and hassle-free. We offer a straightforward process that starts with you contacting us for a free quote. Once the details are agreed upon, our team will arrive at your home at the scheduled time, efficiently remove the unwanted items, and leave your space clean and clutter-free. We handle the disposal, so you don't have to worry about it.
Why Choose Dump Pro for Home Junk Removal
Junk removal doesn't have to be a daunting task. With Dump Pro's professional home junk removal services, you can easily reclaim your living space, get rid of unwanted items, and reduce your environmental footprint. Whether you're undertaking a large clean-out project or just need help with a few bulky items, we're here to make the process smooth and stress-free.