See What Others Have To Say!
The Benefits of Hiring a Professional Dumpster Service in the San Francisco Bay Area
When you have a lot of unwanted things around the house, whether they be furniture, garbage, excess clothing or knick knacks, it is most likely time that you need to hire a junk removal service in the San Francisco Bay area. But the team at the Dump Pro does more than just haul away your unwanted junk. We are also here for you if you need to rent a dumpster. You may be asking yourself what would I ever need a dumpster for? Well you would be surprised to know that there are many benefits to professional dumpster rentals in the San Francisco Bay area. Read on for some of the reasons that you might want to contact us for your dumpster service needs.
Your Home Was Recently Under Construction
It is always exciting to get renovations done on your home. Sometimes you just need a change, and that can be accomplished with home remodeling. Whether you were building an extension onto your San Francisco Bay area home, or you were repairing your roof, or you were building a deck, the change is exciting. Exciting as these construction jobs may be, there is one thing that they will always have in common: construction jobs create a large amount of garbage, debris, and hazardous materials on your property. One of the easiest ways to deal with this excess debris is to hire a dumpster. When you hire a dumpster, all of the materials used in the construction job will go right in there so you do not have to worry about your yard being cluttered or unsafe. The construction crew is also bound to help as they work if there is a dumpster present on the worksite. Cleaning as you work is a surefire way to keep organized and safe, especially on a home construction site.
Moving? Renting a Dumpster Will Help Keep Things Neat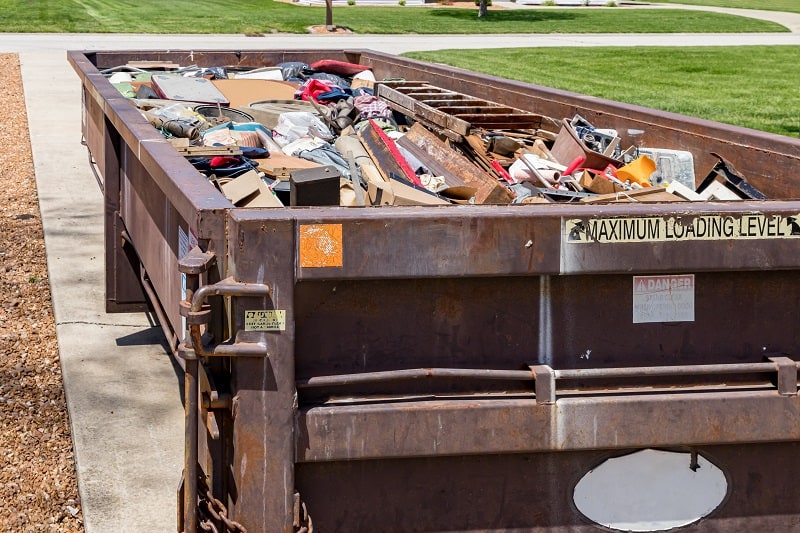 If you are thinking of relocating from the San Francisco Bay Area to somewhere new like Florida, California's bay area, or even just down the block, moving comes with its fair share of messes. When a family moves out of a house, there is always a good amount of unwanted items left behind for the new tenant to address. Wouldn't it be nice if the previous owner or tenant left things clean and organized for the new inhabitants? Well by renting a dumpster from Dump Pro that is exactly what will happen. By having a dumpster onsite for your move out day, you will be able to freely discard items as you go. You could also use a hauling service once you are done, but it is much easier to get rid of things during the process of moving out. Keep things neat for your relocation and rent a dumpster to discard the junk that will not be relocating with you.
Own a Business? You Should Have a Dumpster on Your Company's Property
When people buy businesses, or move their company into a new office building, they do not often think about the amount of trash and debris that will accumulate on a regular basis. Offices tend to produce a lot of trash every week. From shredded papers to old equipment or office furniture, you never know what is going to be thrown out from the office. But if you have a long term dumpster rental from Dumpster Pro, that concern will not even hit your desk. The team at Dump Pro proudly offers short and long term dumpster rentals not just for the homeowners of the San Francisco Bay area but the business owners as well. If you think that your office will generate a lot of clutter or debris, or discarded equipment, an onsite dumpster will help you keep things organized and neat throughout the work day. If you run a business, it will be difficult for you to keep it progressing if things are messy and cluttered. It is so much more proactive to have things clean and professional looking for new clients as well. An office that looks efficient and organized will often function that way, so consider keeping things clean by renting a dumpster from Dump Pro.
There are many benefits to short term or long term dumpster rentals. The points above are just the tip of the iceberg. If you are interested in hearing about our various dumpster rental packages, call today! One of our representatives will be happy to speak with you and offer a free estimate based on your needs.