Junk Removal in Napa, CA 94558
Maintaining the Cleanliness of your Spaces in Napa, CA with Junk Hauling
Face it: too much clutter and what most would categorize as "junk" really takes away from the aesthetics and overall comfortable feeling of any living or working environment. That is why junk removal is essential to both your home and workplace.
Not only can you boost your productivity and relieve stress when clearing out junk, but junk removal also lessens the risks of accidents when you're at home doing chores or working in your office.
Maintaining an orderly and clean space brings out the best in your workplace and home. The question now is: how do you maintain this state of cleanliness in your immediate area?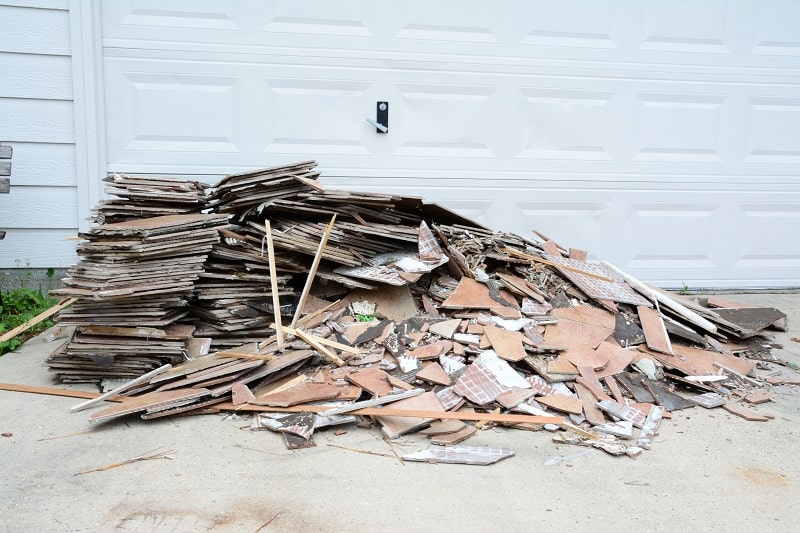 If you live in Napa, CA, it is quite easy to do with 1-877-DUMP-PRO. Read more to learn more about what we offer and how we help our clients in Napa County keep their space looking its best.
Junk hauling refers to the gathering and hauling away of unnecessary, unwanted stuff and materials from your home property or your office. It is inevitable to have junk piled up at your home.
That is why junk hauling is beneficial if you're looking for a way to clear things out of your work space. Whether you need to make space for new furniture or your place needs a good "spring cleaning", junk hauling is the perfect solution.
1-877-DUMP-PRO provides junk hauling services in Napa County, no matter the scale of the project. If you are located in Napa, CA, then you're in luck! A stash of junk is easy to take away with 1-877-DUMP-PRO.
Your home is probably the one place that has the most amount of piled junk put aside and forgotten. Bundles of paper and stashes of knick knacks are commonly kept until they're buried in the storage area of your home.
Of course, you can do the cleaning yourself to remove unwanted items. But what if you have huge amounts, or even dangerous objects that need to be thrown away properly? Consider services like junk pick up and junk hauling, which is what we offer at 1-877-DUMP-PRO.
Chances are, you have put aside items and collections of random stuff because they are broken, old, or no longer serve their purpose. Haul just about anything and everything with a junk hauling service. But if you need some ideas, here is a (not-so-exhaustive) list of what you can get rid of:
Worn out shoes and footwear you don't wear anymore
Old cellphones and other gadgets
Newspapers, brochures, flyers, and other paper materials
Anything you have with a broken zipper
Furniture you don't want anymore
Games, puzzles, and other toys that have missing parts or pieces
Excess kitchen utensils
Old and rusty tools
Incomplete projects that you didn't continue
Already destroyed items
Unused or unwanted perfumes and lotions
School supplies that you don't need
And much more!
The junk doesn't just end at home. Workplaces and offices are guilty of piling things up, too. Junk removal in Napa County is here to save the day! The following are some tips to follow to achieve a working environment which is safe for everyone who works in or visits your work space:
Assure that employees are trained and well educated about cleanliness and what's expected to keep the work environment up to par
Put up signs and labels to remind everyone of the basic actions to clear their junk and only keep what they actually need and use
Regularly check the condition of your office furniture for signs of any damage that could cause malfunctions and/or accidents
Host a large clean up session where everyone needs to clear unnecessary stuff stacked under (or on) their desks or wherever there is vacant space
Call 1-877-DUMP-PRO to saves a lot of time and effort in getting rid of unnecessary things from your workplace
If your workplace is located in or around Napa, CA, we are just a hop, skip, and a jump from you. We are here to the rescue!
What are the junks that you can haul off from your office?
You may not notice, but your workplace probably has a lot more junk than you think. These piles affect your working morale and productivity. They can also affect the overall atmosphere in your office. Below are some of the things that you might want to consider hauled away:
Computers, machines, and other electronics which are outdated, broken, or not being used anymore
Office furniture like shelves that have broken and chipped parts
Bookcases that are no longer needed
Office chairs that are very dirty and dusty and almost at the end of their lifespan
Old armoires and computer cabinets
Desks and office tables that need either repair or replacement
Old or broken file cabinets
Workstation cubicles and panels
Not only do broken items such as the ones above affect the appearance and ambiance of your office, they can also become the reason for accidents and unwanted events. That is why it is so important to routinely clean out your work space and hire professionals like 1-877-DUMP-PRO to make sure all that old junk is properly disposed of.
Maintaining the cleanliness of your spaces adds to the general appeal and appearance of your home and office. Regularly cleaning up is also a way to ensure that your place is free from debris, broken electronics, and hazardous waste, which could endanger employees, guests and family members.
A junk hauling service is a great option to have a junk removal session at your home or place of business. If you need a helping hand, you know who to call. 1-877-DUMP-PRO is just a call away so contact us at 877-386-7776 today.
---
Some information about Napa, CA
Napa is the largest city in and the county seat of Napa County, California. It is the principal city of the Napa County Metropolitan Statistical Area, with a population of 78,130 as of the 2019 United States census estimate. It is the second-largest city in California's Wine Country, after Santa Rosa. Napa was incorporated as a city in 1872.
The name 'Napa' was probably derived from the name given to a southern Nappan village whose native people shared the area with elk, deer, grizzlies and cougars for many centuries, according to Napa historian Kami Santiago. At the time of the first recorded exploration into Napa Valley in 1823, the majority of the inhabitants consisted of Native American Indians. Padre José Altimira, founder of Mission San Francisco Solano in Sonoma, led the expedition. Spanish priests converted some natives; the rest were attacked and dispersed by Mexican soldiers. American farmers began arriving in the 1830s.
Before California was granted statehood in 1850, the Napa Valley was in California's District of Sonoma. In 1850 when counties were first organized, Napa became one of the original counties of California. At the time, its boundaries also included Lake County to the north. By this time, the indigenous people were either working as field laborers or living in small bands in the hills surrounding the valley. Tensions between the white settlers and Native Americans broke into war in 1850, with a white man's death resulting in soldiers hunting down and killing all the natives they could find, driving the remainder north toward Clear Lake. In 1851, the first courthouse was erected. By 1870, the Native American population consisted of only a few laborers and servants working for the white settlers.
The City of Napa was founded by Nathan Coombs in 1847. It was not the plan of General Mariano Guadalupe Vallejo. He had paid to survey for a township down river at Soscol Landing where riverboats could turn around. The Napa town site was surveyed by James M. Hudspeth on property Coombs had received from Nicolas Higuera, original holder of the Rancho Entre Napa Mexican land grant. The first business establishment in the town was a saloon built by Harrison Pierce, a former miller at the Bale Grist Mill. Napa's first general store was opened a year later in 1848 by Joseph P. Thompson. The first record of a ship navigating the river was the Susana in 1842. John Sutter's schooner the Sacramento landed in 1844 to pick up a load of lime and deliver passengers. By 1850 the Dolphin became the first passenger steamship to navigate the Napa River in order to open another path of commerce.
Useful links for Napa, CA
Map of Napa, CA
---
These are some links related junk removal and environmentalism: