Junk Removal in Mill Valley, CA 94941
Maintaining the Cleanliness of your Spaces in Mill Valley, CA with Junk Hauling
Face it: too much clutter and what most would categorize as "junk" really takes away from the aesthetics and overall comfortable feeling of any living or working environment. That is why junk removal is essential to both your home and workplace.
Not only can you boost your productivity and relieve stress when clearing out junk, but junk removal also lessens the risks of accidents when you're at home doing chores or working in your office.
Maintaining an orderly and clean space brings out the best in your workplace and home. The question now is: how do you maintain this state of cleanliness in your immediate area?
If you live in Mill Valley, CA, it is quite easy to do with 1-877-DUMP-PRO. Read more to learn more about what we offer and how we help our clients in Marin County keep their space looking its best.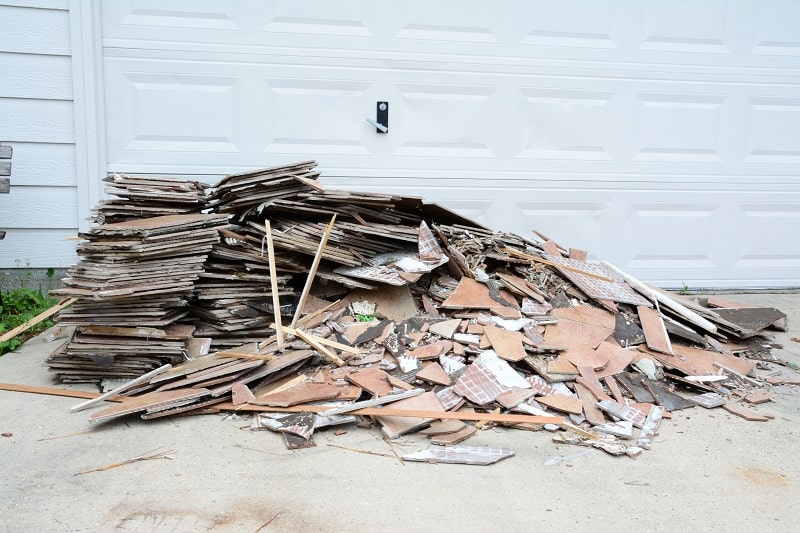 Junk hauling refers to the gathering and hauling away of unnecessary, unwanted stuff and materials from your home property or your office. It is inevitable to have junk piled up at your home.
That is why junk hauling is beneficial if you're looking for a way to clear things out of your work space. Whether you need to make space for new furniture or your place needs a good "spring cleaning", junk hauling is the perfect solution.
1-877-DUMP-PRO provides junk hauling services in Marin County, no matter the scale of the project. If you are located in Mill Valley, CA, then you're in luck! A stash of junk is easy to take away with 1-877-DUMP-PRO.
Your home is probably the one place that has the most amount of piled junk put aside and forgotten. Bundles of paper and stashes of knick knacks are commonly kept until they're buried in the storage area of your home.
Of course, you can do the cleaning yourself to remove unwanted items. But what if you have huge amounts, or even dangerous objects that need to be thrown away properly? Consider services like junk pick up and junk hauling, which is what we offer at 1-877-DUMP-PRO.
Chances are, you have put aside items and collections of random stuff because they are broken, old, or no longer serve their purpose. Haul just about anything and everything with a junk hauling service. But if you need some ideas, here is a (not-so-exhaustive) list of what you can get rid of:
Worn out shoes and footwear you don't wear anymore
Old cellphones and other gadgets
Newspapers, brochures, flyers, and other paper materials
Anything you have with a broken zipper
Furniture you don't want anymore
Games, puzzles, and other toys that have missing parts or pieces
Excess kitchen utensils
Old and rusty tools
Incomplete projects that you didn't continue
Already destroyed items
Unused or unwanted perfumes and lotions
School supplies that you don't need
And much more!
The junk doesn't just end at home. Workplaces and offices are guilty of piling things up, too. Junk removal in Marin County is here to save the day! The following are some tips to follow to achieve a working environment which is safe for everyone who works in or visits your work space:
Assure that employees are trained and well educated about cleanliness and what's expected to keep the work environment up to par
Put up signs and labels to remind everyone of the basic actions to clear their junk and only keep what they actually need and use
Regularly check the condition of your office furniture for signs of any damage that could cause malfunctions and/or accidents
Host a large clean up session where everyone needs to clear unnecessary stuff stacked under (or on) their desks or wherever there is vacant space
Call 1-877-DUMP-PRO to saves a lot of time and effort in getting rid of unnecessary things from your workplace
If your workplace is located in or around Mill Valley, CA, we are just a hop, skip, and a jump from you. We are here to the rescue!
What are the junks that you can haul off from your office?
You may not notice, but your workplace probably has a lot more junk than you think. These piles affect your working morale and productivity. They can also affect the overall atmosphere in your office. Below are some of the things that you might want to consider hauled away:
Computers, machines, and other electronics which are outdated, broken, or not being used anymore
Office furniture like shelves that have broken and chipped parts
Bookcases that are no longer needed
Office chairs that are very dirty and dusty and almost at the end of their lifespan
Old armoires and computer cabinets
Desks and office tables that need either repair or replacement
Old or broken file cabinets
Workstation cubicles and panels
Not only do broken items such as the ones above affect the appearance and ambiance of your office, they can also become the reason for accidents and unwanted events. That is why it is so important to routinely clean out your work space and hire professionals like 1-877-DUMP-PRO to make sure all that old junk is properly disposed of.
Maintaining the cleanliness of your spaces adds to the general appeal and appearance of your home and office. Regularly cleaning up is also a way to ensure that your place is free from debris, broken electronics, and hazardous waste, which could endanger employees, guests and family members.
A junk hauling service is a great option to have a junk removal session at your home or place of business. If you need a helping hand, you know who to call. 1-877-DUMP-PRO is just a call away so contact us at 877-386-7776 today.
---
Some information about Mill Valley, CA
Mill Valley is a city in Marin County, California, United States, located about 14 miles (23 km) north of San Francisco via the Golden Gate Bridge and 52 miles (84 km) from Napa Valley. The population was 13,903 at the 2010 census.
The first people known to inhabit Marin County, the Coast Miwok, arrived approximately 6,500 years ago. The territory of the Coast Miwok included all of Marin County, north to Bodega Bay and southern Sonoma County. More than 600 village sites have been identified, including 14 sites in the Mill Valley area. Nearby archaeological discoveries include the rock carvings and grinding sites on Ring Mountain. The pre-Missionization population of the Coast Miwok is estimated to be between 1,500 (Alfred L. Kroeber's estimate for the year 1770 A.D.) to 2,000 (Sherburne F. Cook's estimate for the same year). The pre-Missionization population of the Coast Miwok may have been as high as 5,000. Cook speculated that by 1848 their population had decreased to 300, and was down to 60 by 1880. As of 2011 there are over 1,000 registered members of the Federated Indians of Graton Rancheria, which includes both the Coast Miwok and the Southern Pomo, all of whom can date their ancestry back to the 14 survivors original tribal ancestors.
In Mill Valley, on Locust Avenue between Sycamore and Walnut Avenues, there is now a metal plaque set in the sidewalk in the area believed to be the birthplace of Chief Marin in 1871; the plaque was dedicated on May 8, 2009. The village site was first identified by Nels Nelson in 1907 and his excavation revealed tools, burials and food debris just beyond the driveway of 44 Locust Ave. At that time, the mound was 20 feet (6.1 m) high. Another famous Mill Valley site was in the Manzanita area underneath the Fireside Inn (previously known as the Manzanita Roadhouse, Manzanita Hotel, Emil Plasberg's Top Rail, and Top Rail Tavern, most of which were notorious Prohibition-era gin joints and brothels) located near the intersection of U.S. Route 101 and California State Route 1. Built in 1916, the 'blind pig' roadhouse was outside the dry limits of the city itself. Shell mounds have been discovered in areas by streams and along Richardson Bay, including in the Strawberry and Almonte neighborhoods.
Beginning with the foundation of Mission San Francisco de Asís, commonly known as Mission Dolores, in 1776, the Coast Miwok of southern Marin began to slowly enter the mission, first those from Sausalito followed by those from areas now known as Mill Valley, Belvedere, Tiburon and Bolinas. They called themselves the 'Huimen' people. At the mission they were taught the Catholic religion, lost their freedom, and three quarters died as a result of exposure to European diseases. As a result of the high death rate at Mission Dolores it was decided to build a new Mission San Rafael, built in 1817. Over 200 surviving Coast Miwok were taken there from Mission Dolores and Mission San Jose, including the 17 survivors of the Huimen Coast Miwok of the Richardson Bay Area. California Missions.
Useful links for Mill Valley, CA
Map of Mill Valley, CA
---
These are some links related junk removal and environmentalism: