Redefining Excellence in San Francisco's Junk Removal Industry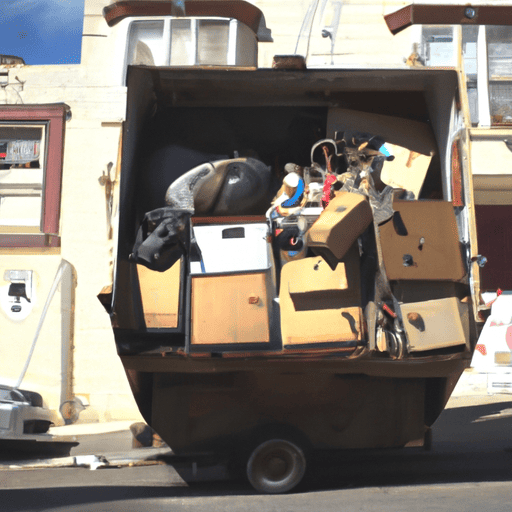 1-877-DUMP-PRO: Trusted Name in Junk Removal
Since its inception, 1-877-DUMP-PRO has been synonymous with professional, reliable, and efficient junk removal services in the San Francisco Bay Area. Our team is dedicated to helping residents and businesses keep their premises clean, providing much-needed peace of mind in today's fast-paced world. From residential clutter to construction debris, there is no job too big or small for us to handle.
Understanding Our Comprehensive Junk Removal Process
We strive for simplicity and convenience at every step. The junk removal process begins with you providing us with a description of the junk or debris. Our team will then give you a rough estimate over the phone. Upon arrival, we'll look closer and provide a final, no-obligation quote. Finally, our expert team swiftly handles the removal and disposal of junk, ensuring minimal disruption to your day-to-day activities.
Why Choose 1-877-DUMP-PRO for Your Junk Removal Needs?
Choosing 1-877-DUMP-PRO for your junk removal needs means choosing reliability, professionalism, and a commitment to eco-friendly practices. We prioritize recycling and responsible disposal to minimize the impact on our environment. In addition, we have a responsive customer service team ready to address any concerns and answer all your questions. We aim to provide a seamless, hassle-free experience from picking up the phone until your junk is removed.
1-877-DUMP-PRO: Addressing Common Objections
We understand the concerns that arise when considering a junk removal service. That's why we're transparent about our pricing and processes. You might wonder about the cost, the disposal methods, and the disruption to your routine. At 1-877-DUMP-PRO, we offer competitive pricing with no hidden fees. Our team works efficiently to minimize disruption, and we're committed to environmentally responsible disposal practices. Your satisfaction is our success.
Revolutionizing Junk Removal Services in the San Francisco Bay Area
1-877-DUMP-PRO is not just another junk removal company; we are a team that genuinely cares about our clients and the environment. We're constantly innovating and looking for better ways to serve our community. With a solid foundation of integrity, professionalism, and dedication, we strive to transform the junk removal industry in San Francisco, making it more customer-centric, transparent, and eco-friendly.
Contact 1-877-DUMP-PRO Today for a Clean Tomorrow
Don't let junk weigh you down. Contact 1-877-DUMP-PRO today and experience the ultimate convenience of our reliable junk removal in San Francisco. Take the first step towards a cleaner, clutter-free life with a team you can trust. 1-877-DUMP-PRO – your reliable partner in junk removal.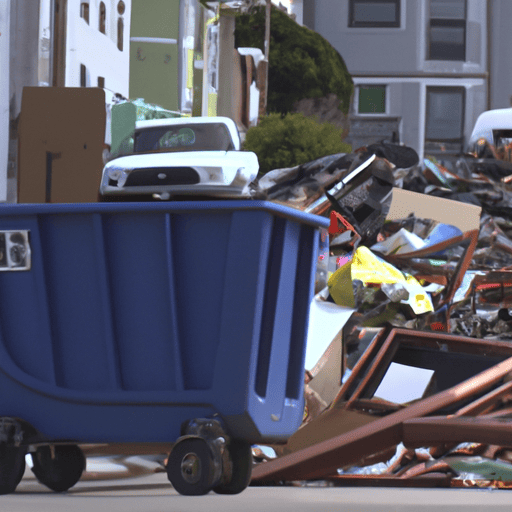 Commercial Junk Removal with 1-877-DUMP-PRO
Businesses across the San Francisco Bay Area trust 1-877-DUMP-PRO to handle their junk removal needs professionally and efficiently. We serve various industries, including construction, retail, and real estate. Our team ensures a fast, safe, and compliant removal process, whether it's office furniture, construction debris, or outdated equipment. So free up your valuable workspace with 1-877-DUMP-PRO.
Residential Junk Removal: A Cleaner, Healthier Home Awaits
1-877-DUMP-PRO takes the stress out of residential junk removal. Whether you're preparing for a move, decluttering your home, or cleaning out an estate, our team is ready to step in. We handle everything from old furniture and appliances to yard waste and renovation debris. Let us do the heavy lifting so you can enjoy a cleaner, healthier, and more spacious home. Choose 1-877-DUMP-PRO, your dedicated partner in maintaining a clutter-free living space.