Junk Removal in Castro Valley, CA 94546
What Can 1-877-DUMP-PRO Offer you When you Need Junk Removal in Castro Valley, CA?
Do you have a property in Castro Valley, CA? Or perhaps your office is located in that area? Of course you want to keep your space both at home and work as clean and spotless as possible and free from rubbish, trash, garbage, debris…whatever you call it!
Finding eco friendly junk removal company is easy and highly recommended, but it is always better to hire only the best when wanting to keep your personal or work environment free from trash. If junk removal is what you need, we provide only top notch service from start to finish. What do we do, exactly? Read on to learn more.
Our company gives the best and fullest of efforts to execute our clients' needs swiftly and effectively. Junk removal, junk pick up, furniture removal, junk hauling, trash removal and any other junk removal service that you might need is what we offer, especially if you are living in or stationed in Castro Valley, CA.
Not only that–expect to see the results of our operation exceeding your expectations.
You cannot avoid the scatters of debris which are caused by accidents or natural calamities that may happen unexpectedly here in Alameda. Having this debris in the way poses danger not only to you but to passersby and/or visitors to you in your location. Additionally, it also devalues your property and decreases the attractiveness of your land.
That is where we come in. Our debris removal service will responsibly dispose any mess. You can rely on our junk pick up and junk hauling to arrive on time. With the use of our tools and equipment for the task, make your area garbage-free right away.
Dismantling a building needs the proper machinery and team of professionals to finish the job faster, stronger manpower, and excellence. Our demolition contractors specialize working in Castro Valley, CA. We offer demolition if you want to rearrange the structure of your property.
The demolition we offer is perfect for just about anything: light residential properties, commercial properties, concrete, brick wall, construction or deconstruction, dirt and junk removal, excavation, swimming pools, hot tubs, spas, or any other demolition needs you may have.
Dirt and concrete removal is not widely offered by other junk removal service companies. If you are looking for the right people to do the job in Alameda in Castro Valley, CA, our company and our professionals are at your service.
Dirt and concrete that is out of place or damaged may be reasons for accidents and unexpected events. They also degrade the value of your property by making it look unattractive and unorganized.
Companies and even homeowners look for a dumpster rental for when they want a large-scale cleaning of their property and offices. Our company offers dumpsters for rent, or our junk pick up service is also available after your clean up.
Additionally, we have a team of junk haulers near you for easier and faster jobs. We can provide you with a reliable dumpster and a team of licensed professionals for your junk pick up and junk hauling.
We specialize in clean-out or trash-out even in your foreclosures and real estate owned (REO). This includes apartments, condominiums, town homes, locally owned and operated office buildings, and other types of property. So if you're looking up "junk removal near me", 1-877-DUMP-PRO is located at Castro Valley, CA for you.
Trash-outs
Appliance Removals
Board-ups
Cash for keys
Property Inspections
Cleaning Services
Drywall Patching
Minor Handyman Services
Lock-out Evictions
Masonry/Concrete Removal
Demolition
Property Preservation
Re-key Services
Winterizations
Janitorial/Maid Service
…and many more!
You might be wondering which companies offer junk removals near you. Count on us at 1-877-DUMP-PRO to help you with that. Our company here in Alameda offers quality service when it comes to cleaning. The team is well-trained and experienced in the field, aiming to give the best results for you. And our services such as junk hauling and junk removal are carried out with only the best of efforts, no matter if it is light or heavy work.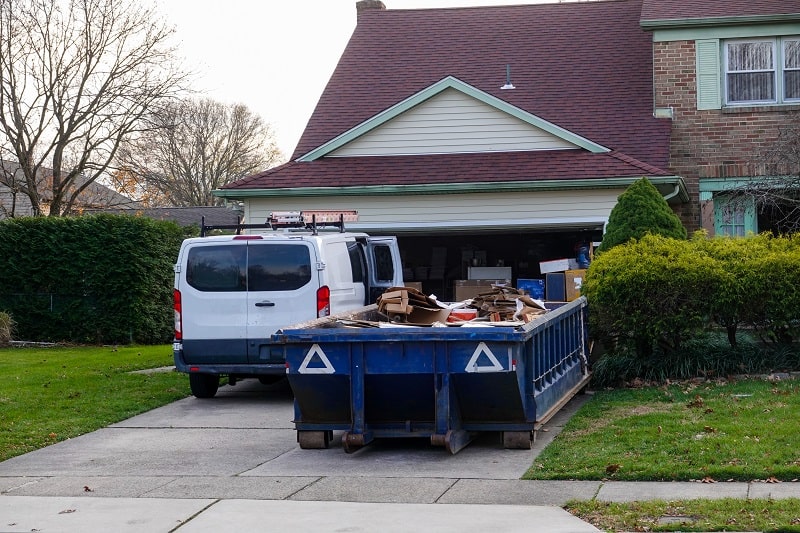 When you are in need of junk haulers near you, it is easy with 1-877-DUMP-PRO here in Castro Valley, CA for your junk removal projects. Using your own vehicle to hauling junk after a clean-out may cause possible damage. Your personal car or other vehicles may also not have enough space for bulky objects.
Our company is a junk hauling service and we are here to help. Trust our team that has professional equipment and transportation methods for your junk.
Maybe you are in need of land clearing for dangerous elements that might endanger you and the people on your property. Or, perhaps you want to clear your land to change or add value to your property. Doing such a large scale project by yourself will most certainly pose a level of difficulty.
At 1-877-DUMP-PRO, we also offer land clearing services and have the knowledge and experience to serve as a guiding hand for your project.
Yards should be kept cleaned and beautifully groomed and not have junk left all over the premises. After all, an outdoor space adds to the charm of your home. Not only do we offer quality cleaning services; we want to make our customers happy with our full service junk removal.
For this reason, we have yard waste removal that can help you clear out some debris, waste materials, and other garbage you might have in your yard. Additionally, we also help with maintaining your yard to stay in its best condition.
The above are only some of the services we offer and most certainly not an exhaustive list. The health, safety, and peace of mind of our customers are always our top priority. We believe it is important to find the best ways to avoid unfortunate accidents that can occur any time.
Our services aim to bring you efficiency where you can utilize your place to its best potential. Giving the best results is the only ambition we have, from trained personnel to our trustworthy equipment. To learn more about what we offer with our excellent customer service, give us a call today at 877-386-7776 and see how 1-877-DUMP-PRO can help you with your project.
---
Some information about Castro Valley, CA
Castro Valley is a census-designated place (CDP) in Alameda County, California, United States. As of the 2010 census, it is the fifth most populous unincorporated area in California and the twenty-third most populous in the United States. The population was 66,441 at the 2020 census.
Before the arrival of European settlers the area was settled by the Chocheño (also spelled Chochenyo or Chocenyo) subdivision of the Ohlone Native Americans.
With the arrival of Europeans, they established Mission San Jose in 1797. The area Castro Valley now occupies was part of the extensive colony of New Spain in what was the state of Alta California.
Castro Valley was part of the original land grant given to Castro in 1840, called Rancho San Lorenzo. This land grant included Hayward, San Lorenzo, and Castro Valley, including Crow Canyon, Cull Canyon, and Palomares Canyons. Castro had a gambling habit and had to sell off portions of his land to pay gambling debts. The last of his holding was sold in a sheriff's sale in 1864 to Faxon Atherton for $400,000.
Learn more about Castro Valley.
Useful links for Castro Valley, CA
Map of Castro Valley, CA
---
These are some links related junk removal and environmentalism: