Making Residential Junk Removal a Breeze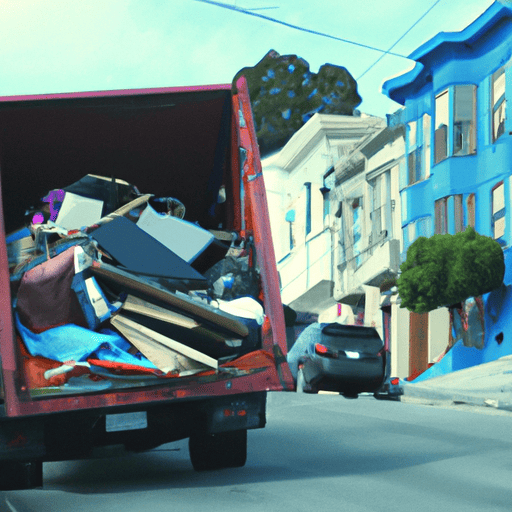 Understanding the Need for Hassle-Free Residential Junk Removal
In today's fast-paced world, accumulating unwanted items in our homes is unavoidable. However, this accumulation quickly becomes a burden when it consumes valuable space, affects our comfort, or even poses health hazards. Enter the world of professional junk removal. With 1-877-DUMP-PRO, your clutter issues can be resolved in a fast, efficient, and eco-friendly manner. Based in the San Francisco Bay Area, we specialize in residential junk removal, taking care of the mess so you don't have to.
Why Choose 1-877-DUMP-PRO for Your Junk Removal Needs
At 1-877-DUMP-PRO, we offer a comprehensive, hassle-free service that sets us apart from the competition. Our trained team is proficient in handling items of all sizes, ensuring that your property is treated with respect. We promptly respond to your queries, schedule appointments at your convenience, and work swiftly to ensure your home is junk-free in no time. Moreover, we are committed to responsible disposal, recycling, or donating items wherever possible. Regarding junk removal, we are the pros you can trust.
Facing Common Objections to Professional Junk Removal
Many homeowners need help to seek professional junk removal services due to misconceptions about cost, safety, and reliability. With 1-877-DUMP-PRO, you don't have to worry. We offer competitive pricing with transparent, no-surprise quotes. In addition, our team is thoroughly trained and insured and follows all safety protocols to ensure a risk-free experience. As for reliability, our growing list of satisfied customers in the San Francisco Bay Area speaks for itself.
Transform Your Home with Professional Junk Removal
Imagine your home, free of clutter, with every space reclaimed and ready to be utilized as you see fit. This dream can be a reality with the junk removal services of 1-877-DUMP-PRO. Whether it's your attic, basement, garage, or any room overwhelmed by clutter, our team can handle it efficiently, providing you with the peace of mind you deserve.
Make a Positive Impact with Your Junk Removal Decision
Choosing 1-877-DUMP-PRO is not just a decision to reclaim your home's space; it's a choice that benefits our planet. We take the extra step to ensure that recyclable items are properly sorted and sent to appropriate recycling centers while usable items are donated to local charities. Your decision to use our services means less waste in landfills and more resources given a second chance.
Ready to Start Your Junk Removal Journey?
At 1-877-DUMP-PRO, we're ready to assist you with your junk removal needs. Serving the San Francisco Bay Area, we aim to make the process as simple as possible for you. So, why wait? Give us a call at 1-877-DUMP-PRO or book a free quote online today. Let us help you create a cleaner, clutter-free home where you can relax and enjoy your space as you've always intended.
Regarding junk removal, remember, there's no job too big or too small for 1-877-DUMP-PRO – your trusted professionals in the San Francisco Bay Area.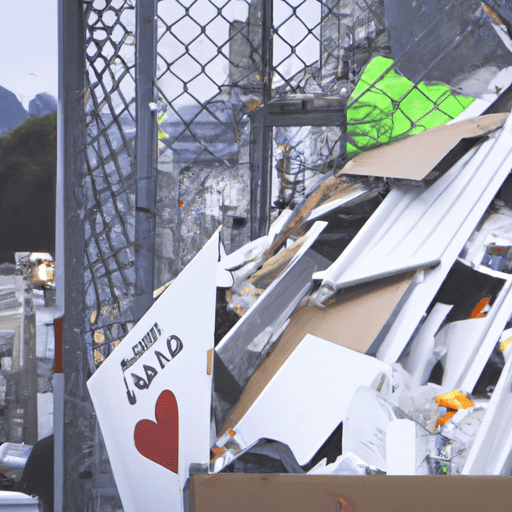 Understanding the Types of Junk We Handle
At 1-877-DUMP-PRO, we handle a broad range of items, adding to the convenience of our service. We've covered you, from large furniture, appliances, electronics, and mattresses to garden waste, construction debris, and more. However, it's important to note that we cannot remove hazardous waste for safety and legal reasons. When you contact us for a quote, we'll guide you on what we can and can't take, ensuring a smooth and efficient process for your junk removal project.
Why Now is the Best Time for Junk Removal
Decluttering is more than just a trend; it's about creating a living space that promotes comfort, efficiency, and peace of mind. There's no better time than now to start this process. By choosing 1-877-DUMP-PRO for your junk removal, you're not just opting for a clean and organized home but also contributing to a greener planet. Don't let clutter continue to hinder your life. Begin your journey towards a cleaner, healthier, and more organized home today with 1-877-DUMP-PRO, your trusted partner in residential junk removal.