Why 1-877-DUMP-PRO is Your Go-To Choice for Junk Removal in San Francisco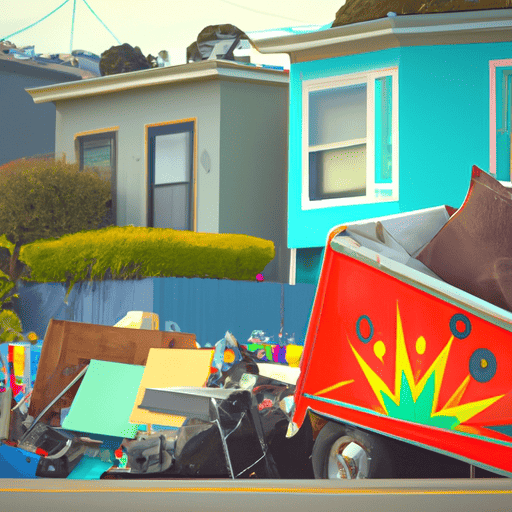 Leading the Charge in Efficient Commercial Junk Removal
When it comes to commercial junk removal in the bustling San Francisco Bay Area, no one does it quite like 1-877-DUMP-PRO. Our commitment to efficiency, transparency, and professionalism sets us apart in a cluttered industry. We understand the need for a swift, reliable junk removal service that won't interrupt your daily business operations. Our team is dedicated to delivering exactly that, helping you keep your commercial spaces clean, uncluttered, and business-ready.
Understanding Your Commercial Junk Removal Needs
1-877-DUMP-PRO takes the time to understand your junk removal needs genuinely. Our customer-centric approach allows us to cater to the unique requirements of every business, whether it's a bustling restaurant, a busy office building, or a construction site. With a keen awareness of the potential disruptions and inconveniences junk removal can cause, we're not just here to haul away your unwanted items – we're here to provide an overall smoother, stress-free experience.
Our Efficient, Streamlined Process
What truly defines 1-877-DUMP-PRO's service is our efficient, streamlined process. We've spent years refining our methods to ensure a quick and hassle-free experience for our clients. We start with a straightforward pricing structure and flexible scheduling options to minimize disruptions. Then, once our trained professionals arrive, they handle everything from sorting to lifting, loading, and disposal while adhering to the highest safety and environmental standards.
Addressing Common Client Concerns
Some clients may have reservations when hiring a commercial junk removal service. These often involve worries about costs, potential business disruptions, and waste disposal practices. 1-877-DUMP-PRO addresses these concerns head-on. We provide a transparent pricing structure with no hidden fees, schedule services at your convenience, and adhere strictly to responsible disposal practices. Your business integrity and peace of mind are our top priorities
The 1-877-DUMP-PRO Advantage
Choosing 1-877-DUMP-PRO for your commercial junk removal needs offers distinct advantages. First, you gain access to a team of seasoned professionals committed to providing a high-quality, efficient service. Moreover, we're locals who understand the San Francisco Bay Area like the back of our hand. This local knowledge and our industry expertise ensure a junk removal experience that's second to none.
Partner with 1-877-DUMP-PRO Today
Don't let commercial junk slow down your business. Partner with the San Francisco Bay Area's top commercial junk removal service – 1-877-DUMP-PRO. Experience efficiency, professionalism, and customer service that exceeds expectations. Contact us today to schedule your commercial junk removal service, and let us help you keep your business premises clean and clutter-free.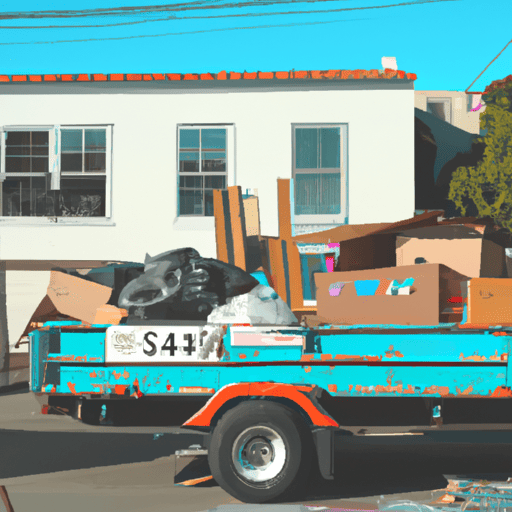 Sustainable Junk Removal with 1-877-DUMP-PRO
In the era of increasing environmental consciousness, we recognize the need for sustainable junk removal practices. At 1-877-DUMP-PRO, we pride ourselves on our commitment to eco-friendly disposal methods. We meticulously sort through the junk we collect, ensuring recyclable materials are properly recycled and items in good condition are donated, reducing the waste that goes into our landfills. Partner with us and contribute to a greener San Francisco Bay Area.
Your Testimonials Speak for Us
While we can talk about the efficiency and professionalism of our services, nothing speaks louder than the testimonials from our satisfied customers. With an impressive track record in commercial junk removal across the San Francisco Bay Area, 1-877-DUMP-PRO has built a reputation as a trusted business partner. Our clients praise us for our promptness, reliability, courteous staff, and commitment to exceeding their expectations. Discover the 1-877-DUMP-PRO difference today.